Together we…
heal better.
bless the world.
overcome fears.
Pre-order today!
Exercise. Eat right. Share your faith. Produce fruit for God. Oh, and try to relax. Ever feel like trying to succeed is all about you? Or that trying to "die to yourself" only makes you more self-focused?
The Bible certainly has a lot to say about "me," but it has much more to say about "we." In fact, there are over 100 passages in the Bible where the two words "let us" are used. Let us not give up meeting together . . . let us encourage one another . . . let us serve one another. Could it be that the only way to fix "me" is found in "we"?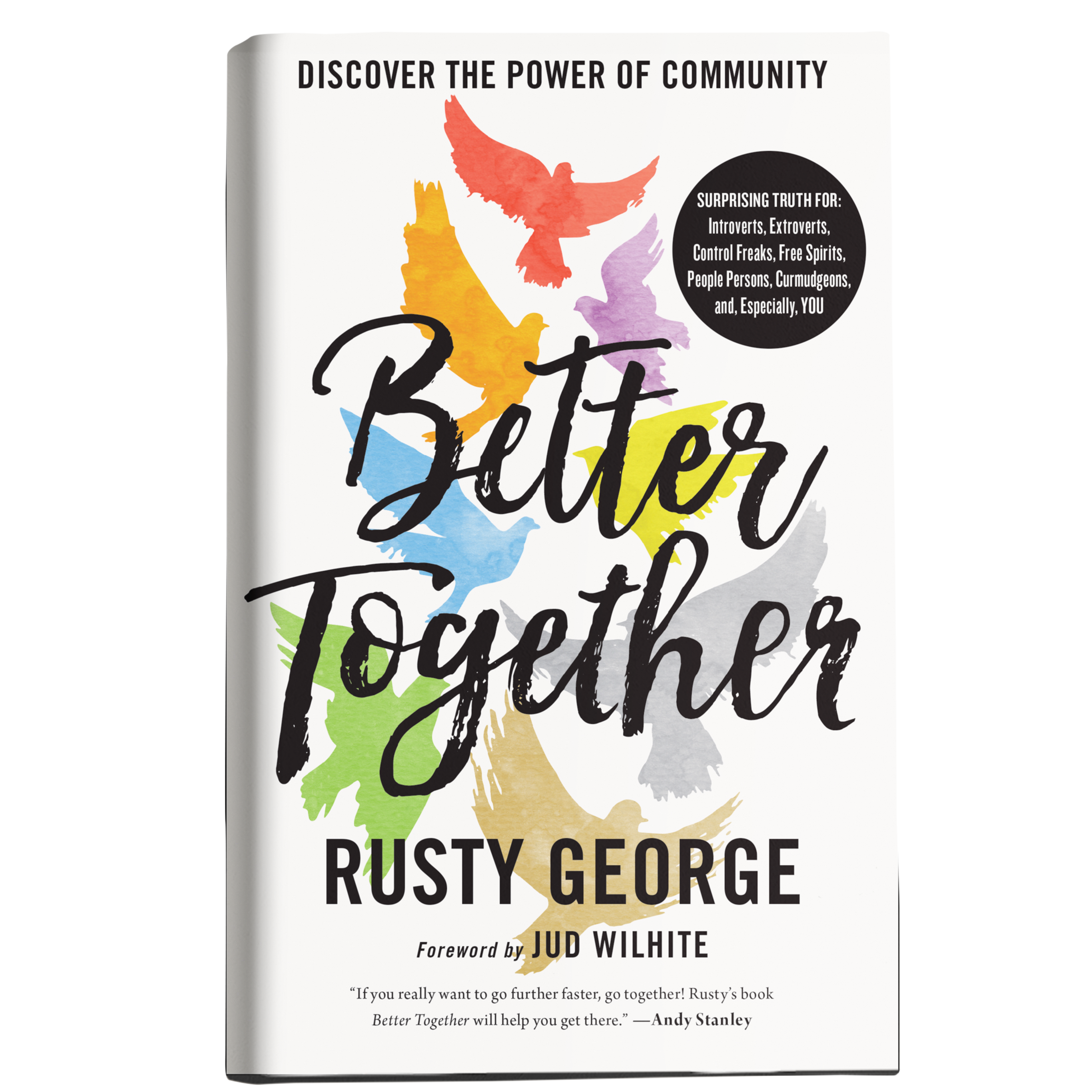 Read the latest from Rusty's blog.
Sign-up to receive Rusty's newsletter.