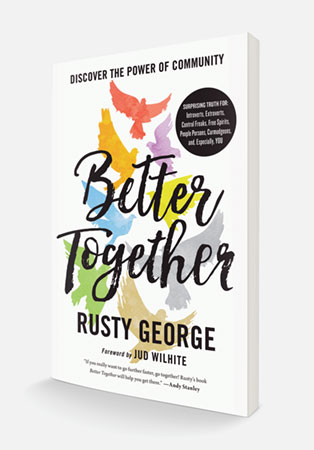 Join my mailing list.
The first 10 people to register with the secret code will get a FREE copy of my new book Better Together.
Rusty George On Leadership And Trust
Listen as Rusty talks about why leaders have their trust broken, how to recover and how to not make the same mistakes again on Episode 189 of the Carey Nieuwhof Leadership Podcast.
Rusty George Talks Better Together
Watch as Rusty George talks about how life is Better Together with host Wendy Griffith.
Read the latest from Rusty's blog.