It's truly every parents worst nightmare… Human trafficking.
But the problem is real, and it's everywhere around us. Each year, an estimated 600,000 to 800,000 men, women, and children are trafficked across international borders, and the numbers are continuing to grow. The United States continues to rank as one of the worst countries in the world for human trafficking.
So, how do we protect our kids and our family? What practical steps can we take to keep our loved ones as safe as possible?
Alan Smyth, a strategic partner to Saving Innocence, joins me in this episode to discuss his background in fighting human trafficking, and the steps that we can all take to fight against this evil industry.
Saving Innocence is an incredible group working to rescue children from human trafficking in the United States. But it doesn't end there – once rescued, they empower, educate, and advocate for the children in every possible way, not only rescuing them, but helping them start a healthy and happy life. You can partner with Saving Innocence at savinginnocence.org.
---
About Our Guest: Alan Smyth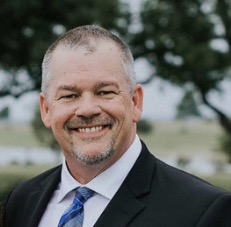 With over 25 years of nonprofit management and experience, Alan Smyth joins the team to cultivate strategic partnership on behalf of SAVING INNOCENCE reporting directly to CEO and Founder Kim Biddle. Most recently, he served for 14 years as the Regional Director for Young Life in the Greater Los Angeles Region and before that he was an Area Director for Young Life in San Francisco Bay for 11 years. During his tenure, Alan was responsible to fundraise for and oversee an overall annual operating budget of 4 million dollars as he led a charge to expand work into South LA. His responsibilities included recruiting, hiring, training & supervising staff as well as volunteers. Additionally, Alan executed hundreds fundraising events, strategic planning activities and developed marketing strategies that proved successful for Young Life in Los Angeles. Alan got his Bachelor of Communication Studies from San Jose State University.
You can connect with Alan on LinkedIn
---
Podcast Pairing
---