My friend Dan Angel is back on the podcast again, and it's an honor to have him. It made sense to have such a great film producer and writer back on the podcast and this time, we're talking about some of the greatest Christmas movies of all time. Take a listen as Dan and I go through our favorite Christmas movies and dissect what makes a truly wonderful film for the season. It was a great time recording this episode, so I hope you have just as much fun listening to it. And be sure to share your favorite Christmas movies with me in the comments below.
Happy holidays from me and the Leading Simple team!
Highlights
A little about Dan – 2:44
His early life in Orange County

How he started making movies

What Dan and Daniel have in common
Fezziwig Studios – 10:13
Pitching Rescued by Ruby

Building Fezziwig Studios
The best Christmas movies of all time – 17:42
Dan's take on It's a Wonderful Life

Dan and Rusty share their top picks for Christmas movies.
Resources
---
About our Guest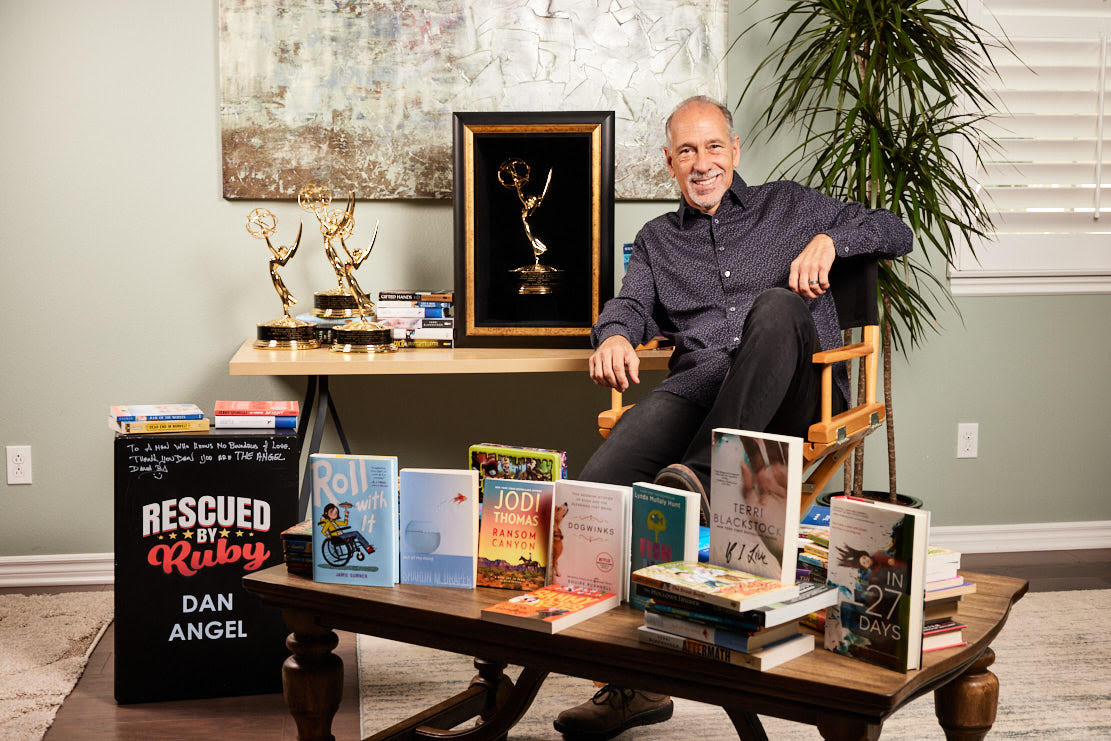 Dan Angel, President and CEO of Fezziwig Studios, is a multiple Emmy, Peabody and WGA award-winning writer and producer. He has been creating and supervising quality film and television production for over twenty-five years. His broad range of experience includes an extensive background in many genres, from Science Fiction and Horror to branded family entertainment in all formats. He has been responsible for some of the biggest successes in both family series and long-form movies over the past 3 decades.