Recently on Leading Simple
EPISODE 135: HOW TO DISCOVER GOD'S TIMING FOR YOUR LEADERSHIP DECISIONS
Honest and inspiring conversations on leadership and faith from well-known authors, business leaders, influencers, and more.
"Super grateful for Rusty, his leadership & this Podcast. Great work & a great help to my leadership!"
"I am a member of Real Life Church's Online community. I absolutely adore Pastor Rusty! This podcast talks about real life issues we deal with as people, parents, partners, coworkers and humans. While we all have issues and lives to keep private we are all at the root the same. This podcast will bring some light into your life. Make you feel like you are not alone because you are not! It has changed my life and that is no exaggeration!"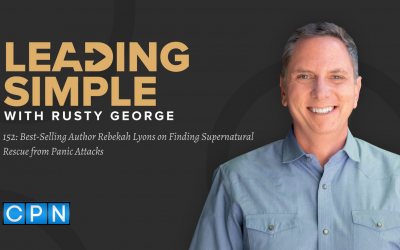 Leading Simple with Rusty George · 153: 2 Resources That Will Help You Become More Like Jesus w/ Zach Zender from Red Letter Challenge We all want to be more like Jesus, right? But sometimes it can be hard to know where to start in that journey... Fourth-generation...
New Episodes Weekly
Live Every Wednesday at 3pm
Subscribe to Get The Latest Podcast Alerts