How can you prepare for sabotage? 
What does it look like to build resilience as a leader in a time of conflict and controversy? 
Tod Bolsinger explores these questions and more in his book Tempered Resilience.
Now, I hadn't had the chance to meet Tod Bolsinger before we recorded this episode, but I learned so much from his input into how people can lead through uncertainty. Tod is a seminary professor, author, and leads a leadership coaching and consulting firm dedicated to helping faith leaders thrive as change leaders. That passion is evident in our conversation, and I'm so glad we had a chance to sit down together.
Let me know in the comments how you've been leading your church or your family through the unfamiliar. I'd love to hear some of your stories.
Special thanks to Serve HQ for sponsoring this week's episode!
Highlights
About Tod Bolsinger – 1:26
How Tod started in ministry

The differences in ministry when Tod started versus now.
Digging into Tod's books – 15:45
Tod asks the question: how do you lead when you can't rely on the old maps? 

How to prepare for sabotage.

How to lead people through the unfamiliar.
Leading from the Center – 28:56
How to disappoint people at a rate they can absorb.

Where Tod see the church going ten years from now.

What Tod would say to people in the church who are frustrated right now.
Resources (links to books mentioned, websites, etc)
---
About Our Guest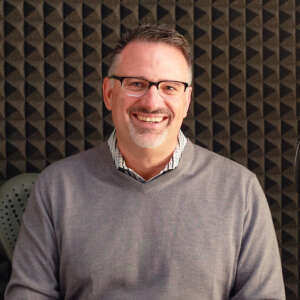 Tod Bolsinger (PhD, Fuller Theological Seminary) is a speaker, executive coach, former pastor, and author who serves as associate professor of leadership formation and senior fellow for the De Pree Center for Leadership at Fuller Seminary. He is the author of Canoeing the Mountains and the forthcoming title Tempered Resilience (both IVP).
A frequent speaker and consultant, he serves as an executive coach for corporate, nonprofit, educational, and church organizations in transformational leadership. For seventeen years, he was the senior pastor of San Clemente Presbyterian Church in San Clemente, California, after serving for ten years at First Presbyterian Church of Hollywood. Tod and his wife, Beth, have two children.