It's not often that we talk politics on this podcast, so I know this will be controversial. I wanted to sit down with Theresa Brennan to help make sense of the overturning of Roe v. Wade, what it means for us, and how to better understand the variety of perspectives on this issue. I'm grateful that she took the time to sit down with me and process not just what happened, but what our responsibility is now as Christians. Take a listen to our conversation with an open heart and an open mind.
Special thanks to Serve.HQ for sponsoring this episode!
Highlights 
About Theresa and the Right to Life League – 2:21
Theresa shares about how she got started.

The beginnings of the Right to Life League.
Making Sense of Current Events – 5:16
Understanding the overturning of Roe v Wade.

Answering some of the biggest questions surrounding abortion.

The spiritual implications around abortion.
Practical Steps – 19:41
The best way churches can support pro-life initiatives.

Creating a healthy community for post-abortive women.

What are the best next steps for your community?
Resources
---
About our Guest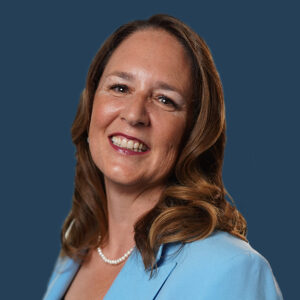 Theresa Brennan is an attorney and the President and Executive Director of The Right to Life League in California. Theresa is the granddaughter of four of the League's original founders.
Theresa is the mother of five children and loves using her management and legal expertise to fight pro-abortion legislation and to assist pro-life clinics, centers, and maternity homes throughout California.