This week, we welcome back bestselling author and pastor Mark Batterson. It was great having him on the podcast to talk about his new book, which captures life's essence in three simple words. And we like simplicity here. As the conversation unfolds, we learn more about Mark's battle with cancer and the profound impact it had on his life. He also delves into his journey as a blogger and author, his approach to building a community, and his latest book that captures life's essence in three simple words. You'll be inspired by how he's managed to maintain a positive attitude and keep his faith strong through life's challenges. So, tune in to be part of this enlightening and thought-provoking discussion with Mark Batterson.
Special thanks to our sponsor for the month and one of our favorite ministry tools at Real Life Church, Subsplash, the first engagement platform for churches.
Resources
---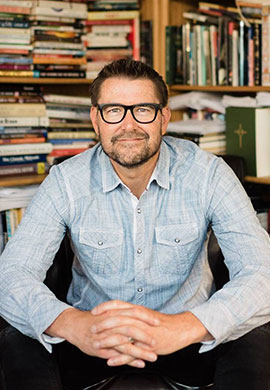 Mark Batterson serves as lead pastor of National Community Church in Washington, DC, one church with multiple locations. NCC also owns and operates Ebenezers Coffeehouse, The Miracle Theatre, the DC Dream Center, and Capital Turnaround as gathering places for the community and funding for Kingdom causes. Mark serves as lead visionary for The Dream Collective, which equips and supports dreamers who long for revival in the church, reformation in the kingdom, and renaissance in culture.
Mark holds a Doctor of Ministry degree from Regent University and is the author of 23 books including the New York Times bestselling The Circle Maker as well as In a Pit with a Lion on a Snowy Day, Wild Goose Chase, Double Blessing, Whisper, and, most recently, Win the Day and Do it for a Day. Mark is married to Lora and they live on Capitol Hill. They have three children: Parker, Summer (married to Austin), and Josiah.