I had a chance to meet Kevin Lloyd, a pastor from North Carolina, and I knew I wanted him to join me on the podcast. Kevin shares his journey to becoming an executive pastor and provides insights on navigating leadership challenges while developing faith. He also opens up about the spiritual disciplines he adopted to help him stay grounded and connected to God during his transition. Kevin stresses the importance of godly relationships and finding rest. He also opens up about his experiences of loneliness while moving into his new role.
We shift gears to dig into how Emotional Intelligence (EQ) can impact leadership. We explore the challenges of helping someone with low EQ, figuring out how to tread the fine line between brutal honesty and empathy. I share my strategy of using performance evaluations to initiate the conversation and encourage growth, and touch on valuable resources like Aaron Burke's podcast series on EQ and the significance of tapping into someone's teachability.
Special thanks to our sponsor, Subsplash!
Resources
---
About our Guest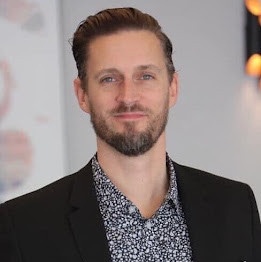 Kevin Lloyd is the pastor of LifePoint Church where he oversees a multi-campus team running several thousand each Sunday.
Previously, he served as Director of Development at Shorter University. Kevin also served as Campus Pastor at a multi-site church in San Diego, CA, where his campus grew to 1,400 in attendance and as Executive Pastor at a church in Augusta, GA for 10 years, which grew to 2,500 in attendance.
Beyond this, Kevin is also a gifted writer, speaker and coach; having articles published in Outreach Magazine and personally coaching leaders at companies such as Mathnasium and Chick-fil-A.
The prize of Kevin's life is his wife of 20 years, Melissa, and their two teenage daughters, Shelby and Sydney.