What is the significance of The Passover for Christians? And how should we position ourselves to think about the Passover during this Holy Week?
Tuvya Zaretsky, a leader at "Jews for Jesus", joins me in this episode to dive deep into what the Passover really means for us today.
A rerun from 2020, we discuss Tuvya's background in Judaism, his faith transformation to becoming a Christian, and what we can learn from Jesus' growing up as a Jew. I know that Tuvya's message will illuminate your path of faith and your understanding of this important event in the Bible.
---
About Our Guest: Tuvya Zaretsky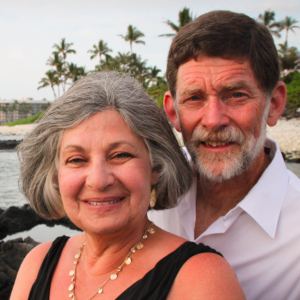 Tuvya Zaretsky is one of the founders of the Jews for Jesus ministry. He was the first field missionary beginning his service in February 1974. Tuvya continues to serve the Lord, now as the Director of Staff Development internationally, based out of the Los Angeles office. He also chairs the Board for the Jews for Jesus branch in Tel Aviv, Israel. Tuvya was raised in Northern California in the institutions of American Judaism.
You can read Tuvya's full bio HERE
---
A Thank You to Our Generous Sponsors
The Growmentum team provides strategic insight and effective leadership. Their combined knowledge and experience makes them a trusted resource for churches looking to maximize their potential. Check them out here! 
Let Stadia help you make sure that more and more people get to experience the life-changing hope of Jesus. With over 1,000 churches started in 17 years, we have the tools needed to prepare leaders to start thriving churches. Check them out here! 
---
Podcast Pairing
If you liked this episode, I think you'll really enjoy these as well:
---