Ken Costa has an impressive background. He is a master of financial knowhow, as well as a spiritual leader and minister of the gospel. Ken's ministries operate at the intersection of the sacred and the secular: work and worship. His mission is to share the lesson that "if you know your why, you know your way". His unique standpoint on marketplace knowledge and Holy Spirit guidance makes him a must-hear voice for our time, and this conversation we have together is no exception.
In this episode, Ken and I discuss some hot-topics: the GameStop stock debacle, how millennials feel excluded from the financial goings on in the world, how Christian leaders can make informed business decisions during such uncertain times, and much more.Ken also shares his vision and passion for "Alpha", a fantastic church resource that he's been a part of.
I can't wait for you to hear the unforgettable life and work lessons that Ken has to share in this episode (and not to mention, for you to hear his cool accent).
---
About Our Guest: Ken Costa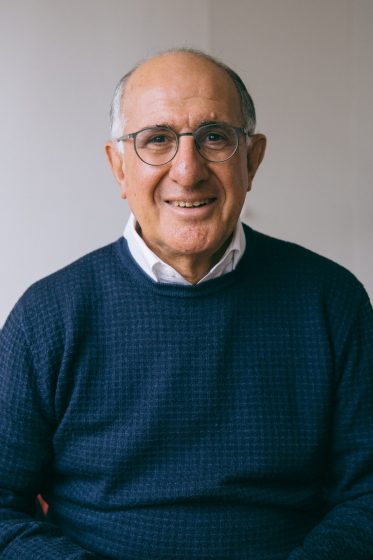 Ken Costa is passionate about helping others feel connected and at peace with God, themselves, and their neighbours in a society that often excludes spirituality from the working world. Through teachings and books, he reveals how to find purpose in a volatile, uncertain and anxious world.
Ken is Chairman Emeritus of Alpha International, which promotes Alpha – an introduction to the Christian faith attended by over 2 million people in the UK and 27 million worldwide – and is Dean of Leadership College London.
Ken has also been in investment banking for 40 years, serving as chairman of Europe, the Middle East and Africa for UBS Investment Bank and vice chairman of the group's investment banking business globally. He became chairman of Lazard International, during which time he worked in mergers and acquisitions, advising global corporations on their international strategies. Ken has been involved in many rainmaker deals, including the sale of Harrods to the Qatari royal family in 2010. In 2016, he was named one of the top deal advisers in Europe over the past 20 years. He is currently co-chairman of Alvarium Investments, a global multi-family investment company.
He currently lives in London with his wife, Dr. Fiona Costa, a classical musician and research fellow at the University of Roehampton. They have four adult children and two grandchildren.
You can connect with Ken on his website, Facebook, and Twitter
---
Links Mentioned in This Episode 
---
A Thank You to Our Generous Sponsors
The Growmentum team provides strategic insight and effective leadership. Their combined knowledge and experience makes them a trusted resource for churches looking to maximize their potential. Check them out here! 
RG3 PRODUCTIONS
RG3 is a local video and production company ready to serve your company's video and marketing needs in the Santa Clarita area. Check them out here! 
---