I'm so grateful that Growmentum founders Kye Chung and Lee Coate are our guests for this week. Between the two of them, we have over 55 years of ministry experience and draw from that knowledge to help churches get on the right track to growth. Regardless of where you work this episode has something for everyone, as they have found there is a benefit in working on it and in it. Listen as we talk about how to grow and find renewed vision in a post-COVID world.
Special thanks to Growfmentum for sponsoring Leading Simple throughout the month of June. 
Highlights
Starting Growmentum – 2:00
Kye and Lee's journeys through ministry

How that lead to Growmentum's beginnings

Navigating your life plan.

Moving from the warrior phase to the King or Queen phase.
How Growmentum makes growth simple- 10:38
What is Growmentum and what do they do?

Redeveloping long-term vision after COVID

Three things Growmentum looks at when working with an organization.
Moving from What Was to What Is – 23:15
Finding the ground to be gained in the midst of chaos.

What it can look like to be a church on mission.
Resources
Growmentum

– Coaching and Consulting Firm

Growmentum Think Tank

– Monthly Executive Leadership Zoom Think Tank Call

You can follow them on Social Media here:
---
About Our Guests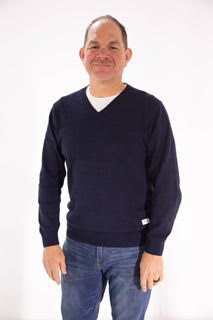 Lee Coate
Lee brings over 30 years of experience in ministry and leadership within the local church as well as partnering in a strategic role with churches around the country for the past 5 years. This experience has created a wide understanding of churches and strategies alongside his practical work at The Crossing in Las Vegas where he has served for the past 14 years as Executive Pastor. He is also President of the strategic consulting group, Growmentum, assisting churches and leaders as they fulfill their unique vision and mission. Lee's experience creates a unique platform and perspective to help churches discover their specific way forward. Lee has a Master in Global Leadership from Fuller Seminary and is Stratop Certified from the Patterson Center. He is married to Tanya, has two children (Ashlee and Austin) and enjoys running, golf, a great meal and Golden Knights hockey.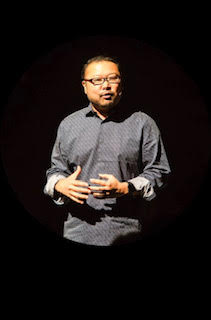 Kye Chung
Kye (pronounced "K") brings over 25 years of diverse ministry experience in the local church as well as an executive coach/consultant across the nation. As well as currently serving as CEO of Growmentum, Kye has had the privilege of serving on senior leadership teams as a Lead Pastor and Executive Pastor. Kye has a Master of Divinity and is also a Paterson StratOp and LifePlan Certified Facilitator. Kye is married to Kathy and has 3 children (Kailey, Emily and Nathan). He really enjoys golf, practicing his barista skills making latte art at home, and being an early adopter.